Thursday January 27, 2022
Finances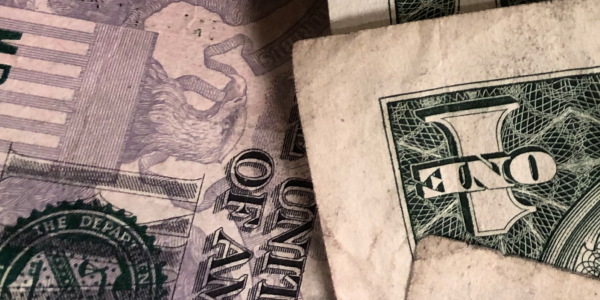 Zoom's Revenue Soars
Zoom Video Communications, Inc. (ZM) released its latest quarterly earnings on Tuesday, June 1. The company posted strong growth as many continue to use video-conferencing as an alternative to in-person meetings.

The videoconferencing technology company reported revenue of $956.2 million for the first quarter. This was a 191% increase from revenue of $328.2 million during the same quarter last year.

"We kicked off the fiscal year with a very strong first quarter, posting 191% total year-over-year revenue growth combined with strong profitability and cash flow," said Zoom CEO Eric S. Yuan. "Our steadfast commitment to empowering customers to work and learn from anywhere with our expansive, innovative, and frictionless video communications platform continued to drive our results. With this solid start, we are pleased to raise our total guidance range to $3.975 billion to $3.990 billion for the full fiscal year."

Zoom posted net income of $227.38 million for the quarter. This was up from $27.04 million of net income at this time last year.

Zoom became a household name in early 2020 due to many businesses needing to pivot to remote offices, while maintaining productivity. The company reported 497,000 customers with more than 10 employees at the end of the quarter, up 87% from this time last year.

Zoom Video Communications, Inc. (ZM) shares ended the week at $336.00, relatively unchanged for the week.


DocuSign Reports Earnings

DocuSign, Inc. (DOCU) reported its quarterly earnings on Thursday, June 3. The company's revenue grew year-over-year.

The digital signature software company reported $469.08 million in quarterly revenue. This was up 58% from revenue of $297.02 million at the same time last year.

"We've increasingly become the way people agree in this emerging anywhere economy—and that's not only helping organizations continue operations during the pandemic, but helping them realize new and more efficient ways of doing business in the future," said DocuSign CEO Dan Springer. "This fact is reflected by our new and existing customers adopting and expanding at record rates, our 58% year-over-year Q1 revenue growth, and the recent addition of our millionth customer to the DocuSign platform."

DocuSign posted a net loss for the first quarter of $8.4 million. This was a decreased loss from $47.8 million at this time last year.

DocuSign is one of the market leaders in digital signature technology, facilitating remote, digital execution of documents. Although social distancing and stay-at-home orders have eased across the nation, many individuals and businesses continue to use DocuSign for digital signatures. Subscription services increased 61% year-over-year. In March, the company introduced DocuSign Notary, allowing remote notarization with security and audit provisions to reduce the risk of fraud in transactions.

DocuSign, Inc. (DOCU) shares ended the week at $233.24, up 15.4% for the week.


Smucker's Earnings Dip

The J.M. Smucker Company (SJM) posted its latest quarterly and full-year earnings on Thursday, June 3. The company's sales and earnings for the quarter decreased from the prior year.

Net sales came in at $1.92 billion. This was down 8% from net sales of $2.09 billion at this time last year. Full year net sales reached $8.00 billion.

"Our strong financial results reflect sustained elevated demand for at-home food and coffee consumption and consumers' desire for our trusted and iconic brands," said Smucker's CEO Mark Smucker. "Fiscal year 2021 marked another year of progress strengthening our financial position, with earnings growth and cash generation enabling debt reduction and return of cash to our shareholders."

The company's net income for the fourth quarter was $147.0 million, or $1.35 per share. This is down from $226.3 million in net income, or $1.98 per share at the same time last year. Full year net income was $876.3 million.

Smucker's brands include Jif, Meow Mix and Folgers in addition to its namesake line of fruit spreads. The company's weak earnings in the quarter are attributed to a decrease in stocking up behaviors that were primarily driven by the uncertainty surrounding the coronavirus pandemic. The company divested its Crisco and Natural Balance business brands in December 2020 and January 2021.

The J.M. Smucker Company (SJM) shares ended the week at $139.82, up 4.8% for the week.

The Dow started the week at 34,584 and closed at 34,756 on 6/4. The S&P 500 started the week at 4,217 and closed at 4,230. The NASDAQ started the week at 13,829 and closed at 13,814.

U.S. Treasury Yields Slip
U.S. Treasury yields declined following the release of the latest jobs report. Unemployment claims fell below 400,000 for the first time in over a year, yields remained steady in reaction.

On Friday, the Bureau of Labor Statistics released the jobs report for May. The U.S. added 559,000 nonfarm jobs in the month of May, missing expectations of 671,000. The unemployment rate fell to 5.8%.

"We're making good progress to getting back to full employment, but it will be a number of months before we reach that goal," said Carl R. Tannenbaum, chief economist for Northern Trust.

On Thursday, the Department of Labor reported that initial jobless claims fell to 385,000, falling below analysts' estimates of 393,000. This was the first week below 400,000 since March 2020 and the fifth consecutive week of decline. Continuing claims increased by 169,000 to 3.77 million.

"Not all indicators move at the same speed or take the same recovery path," said AnnElizabeth Konkel, economist for Indeed Hiring Lab. "Hopefully, the COVID-19 cases continue to decline as the number of fully vaccinated individuals rises. Fully returning to pre-COVID normal is essential to a full labor market recovery."

The 10-year Treasury note yield closed at 1.56% on 6/4, while the 30-year Treasury bond yield was 2.24%.

Mortgage Rates Up
Freddie Mac released its latest Primary Mortgage Market Survey on Thursday, June 3. Mortgage rates for 30-year fixed rate mortgages increased this week.

This week, the 30-year fixed rate mortgage averaged 2.99%, up from last week's average of 2.95%. Last year at this time, the 30-year fixed rate mortgage was at 3.18%.

The 15-year fixed rate mortgage averaged 2.27% this week, unchanged from last week. During the same time last year, the 15-year fixed rate mortgage averaged 2.62%.

"Home prices continue to accelerate while inventory remains low and new home construction cannot happen fast enough," said Freddie Mac Chief Economist Sam Khater. "There are many potential homebuyers who would like to take advantage of low mortgage rates, but competition is strong. For homeowners however, continued low rates make refinancing an option worth considering."

Based on published national averages, the national savings rate was 0.06% as of 5/17. The one-year CD averaged 0.14%.
Published June 4, 2021
Previous Articles
Fossil Watches Reports Earnings
Pfizer Reports First Quarter Earnings